Creat
e a
brand

NEW
solution that saves a small business time or money.
The
Hustler
focused on crafting the branding, value proposition, and background knowledge to support the idea. 
I led a team of 1 UX designers and 2 developers in creating this product
Before the hackathon, we collected

qualitative insights

with  small business owners to understand their pain points. We also garnered insights from people who regularly interact with  small businesses.
Brainstorming & Idea prioritization
After brainstorming over 50 individual concepts that can help small businesses save time & money, We used the "
 Buy an Idea"
approach . We voted on our ideas by using a bidding method in which each person gets $100 to distribute as they desire on the ideas they think are best.  This allowed us to objectively identify our group's "best" ideas. 
We then fit the top ideas into a 2 x 2 framework, measuring on one axis the impact of the idea, on the other axis, the difficulty in implementation.  
By stepping back and critically examining our idea in this way, we were able to identify the ability to create an invoice directly from a conversation as an ideal candidate for its high impact and relatively feasible degree of difficulty.
Finding the evidence to

 validate our market hypothesis and identify our customer segment
Of the 21.76 million US non-employer firms, 14% outsource their bookkeeping. This means a huge amount of time is spent managing bookkeeping. This issue is strongest in the construction industry, where 83% is small business, out of which 2.4 million are non-employer firms. Through conversations with a local contractor, we found that bids, in particular, are a key part of bookkeeping process, these bids often include multiple rounds of negotiations with subcontractors and the process of keeping track of the various details is cumbersome. Our research suggested that contractors would much prefer to spend this time on growing their business.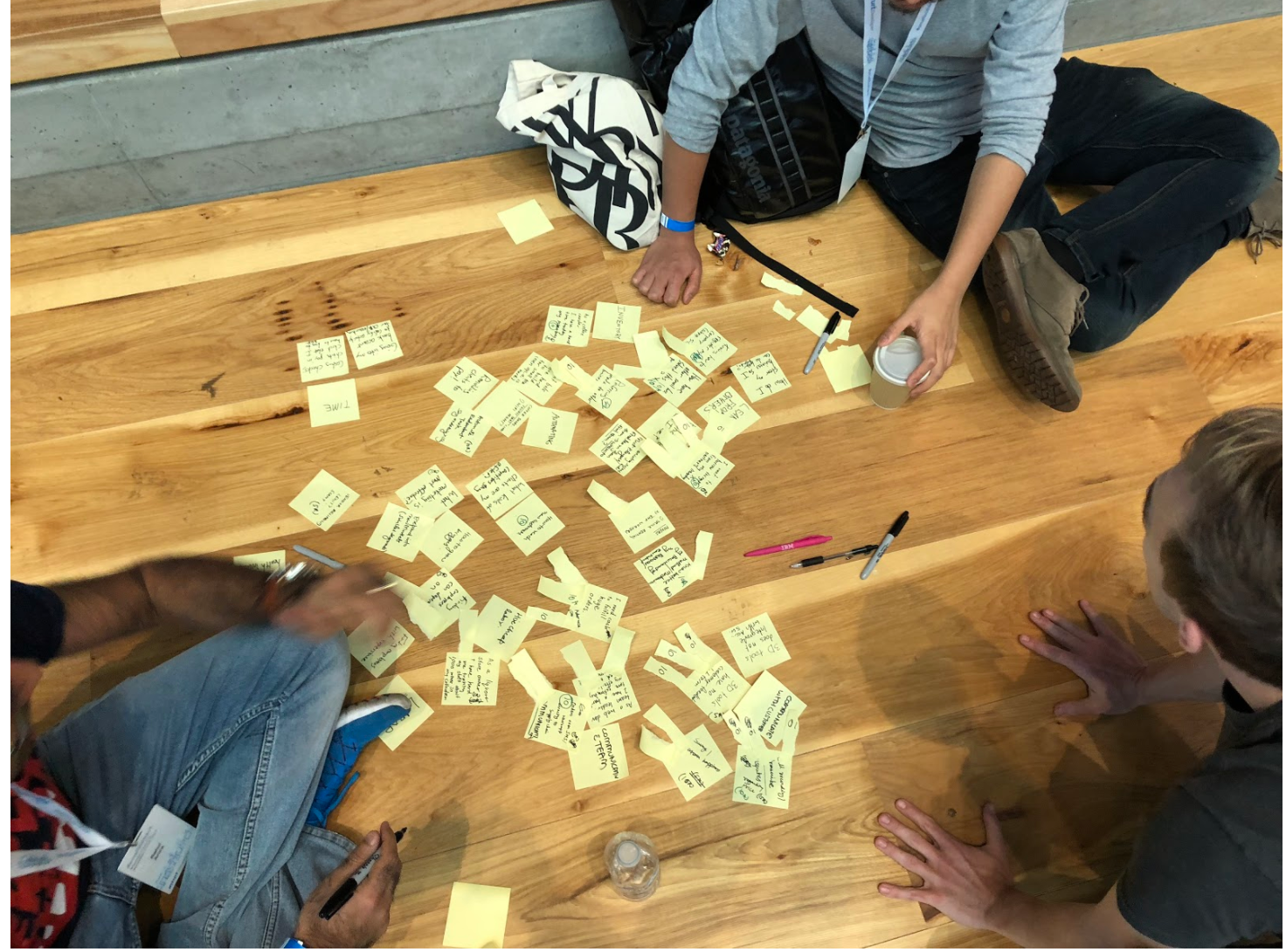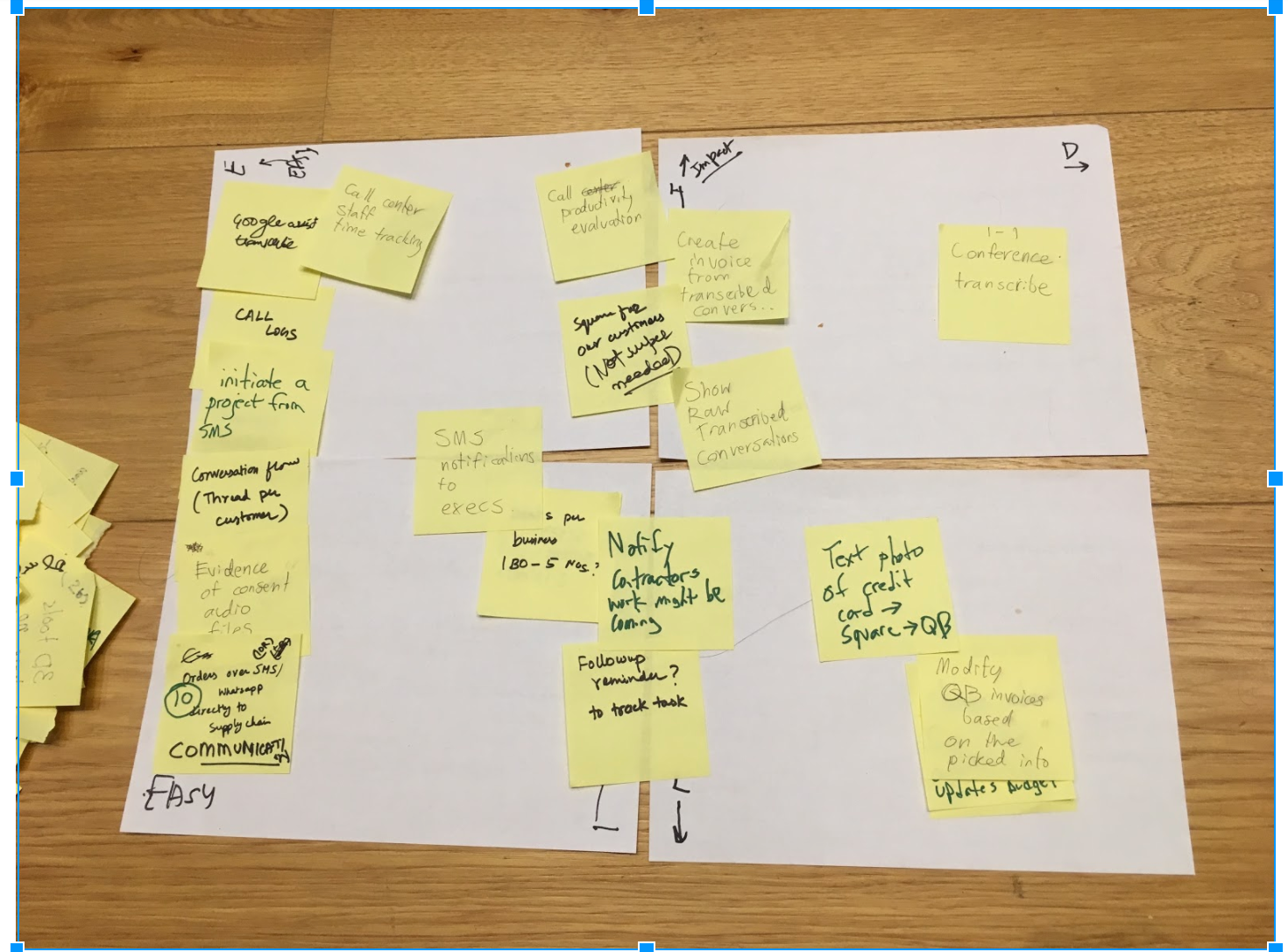 Our team employing the "Design thinking" process 

Our solution
Develop a web application that
automatically populates proposals
from
natural conversations
, freeing small business owners sp. contractors (who indulge in multiple negotiation in a day) to focus on what they most care about, running their business.
AMIGO 
is like a friend who listens with you throughout the day, taking notes on your conversation.  Amigo then summarizes those notes and pre populates project invoices, which can be sent directly into your Quickbooks account.  Unlike Siri and Alexa, Amigo does not believe in training the user, we have designed our product in a way that
understands conversations, as they are.
Deciding on features for our MVP
The team together decided on a set of core features for a minimum viable product to make sure we could build it in 24 hrs. We used a similar approach as described above to rank features using the 
Value versus Complexity Quadrant.
Sketching & low fidelity prototyping
Next, I implemented quick low-fidelity prototyping with the UX designer in our team to allow the developers to focus on development of core features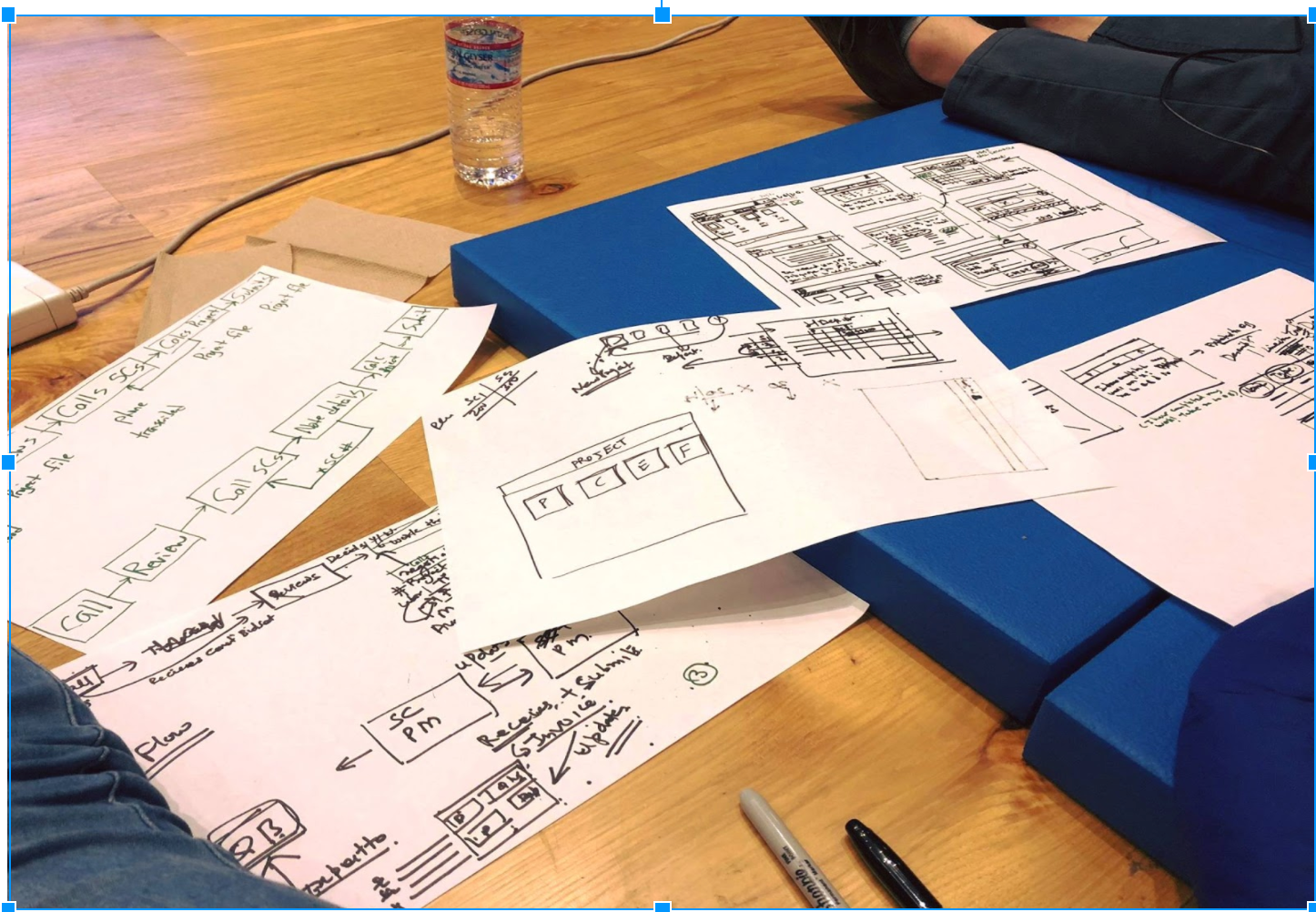 I worked with developers to use intent and context analysis to record , parse conversations & using it to 
automatically populates estimates
for the user to review. Once the user reviews the estimates, AMIGO can connect to the user's accounting software and create invoices based on these estimates. AMIGO is currently integrated with Quickbooks. The user can revisit the transcribed conversation through a web portal which can be used for resolution of purchase price disputes and look up old purchase price quotes.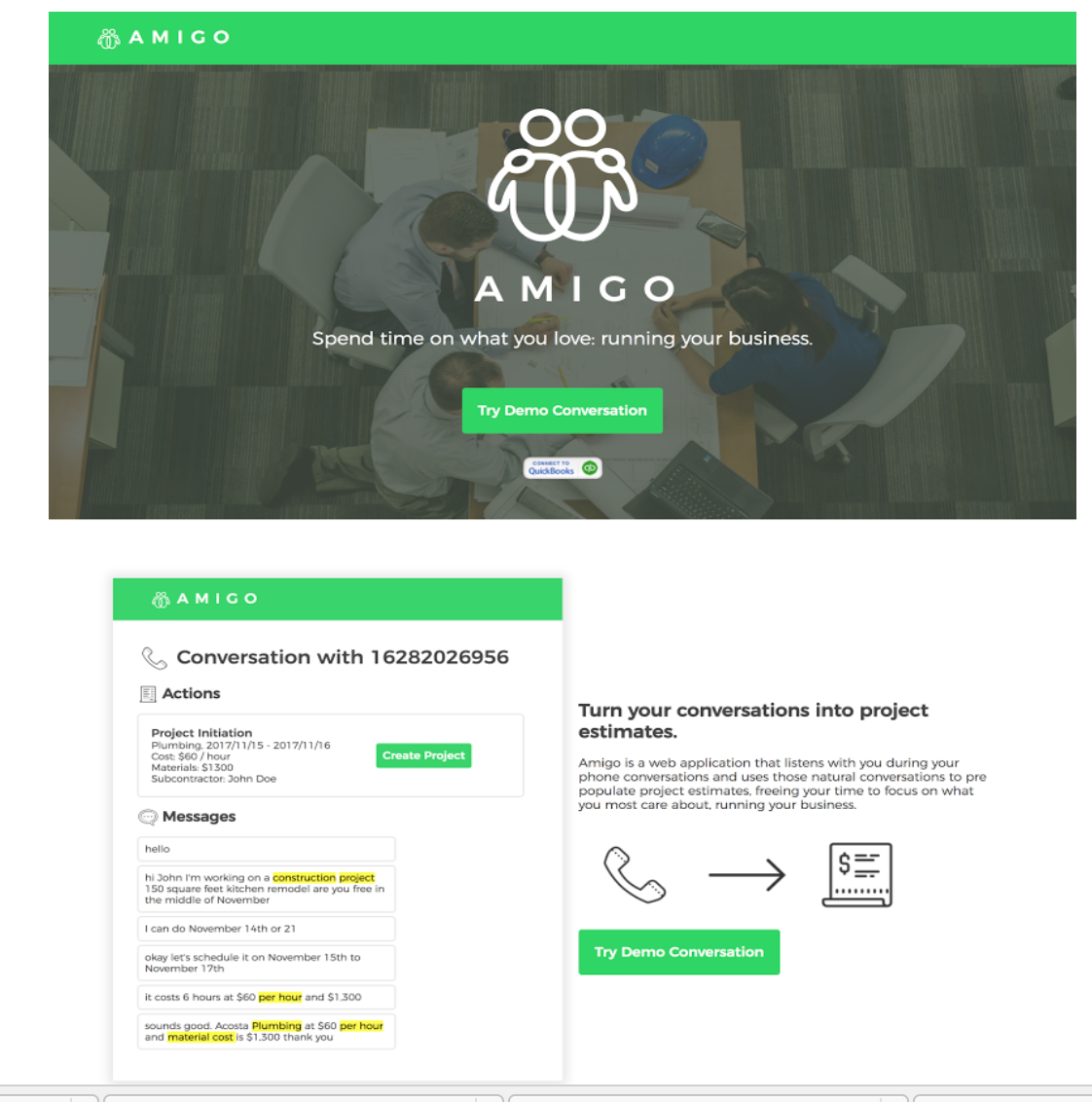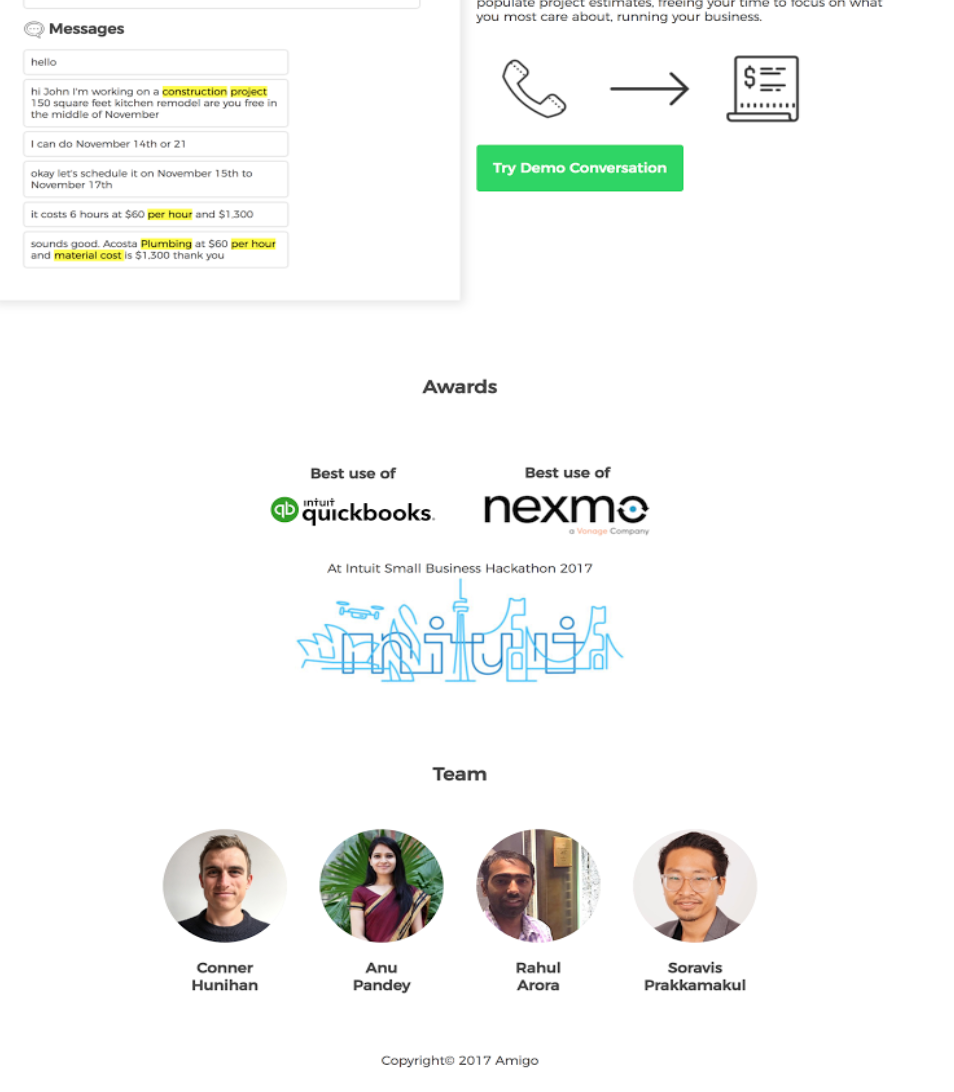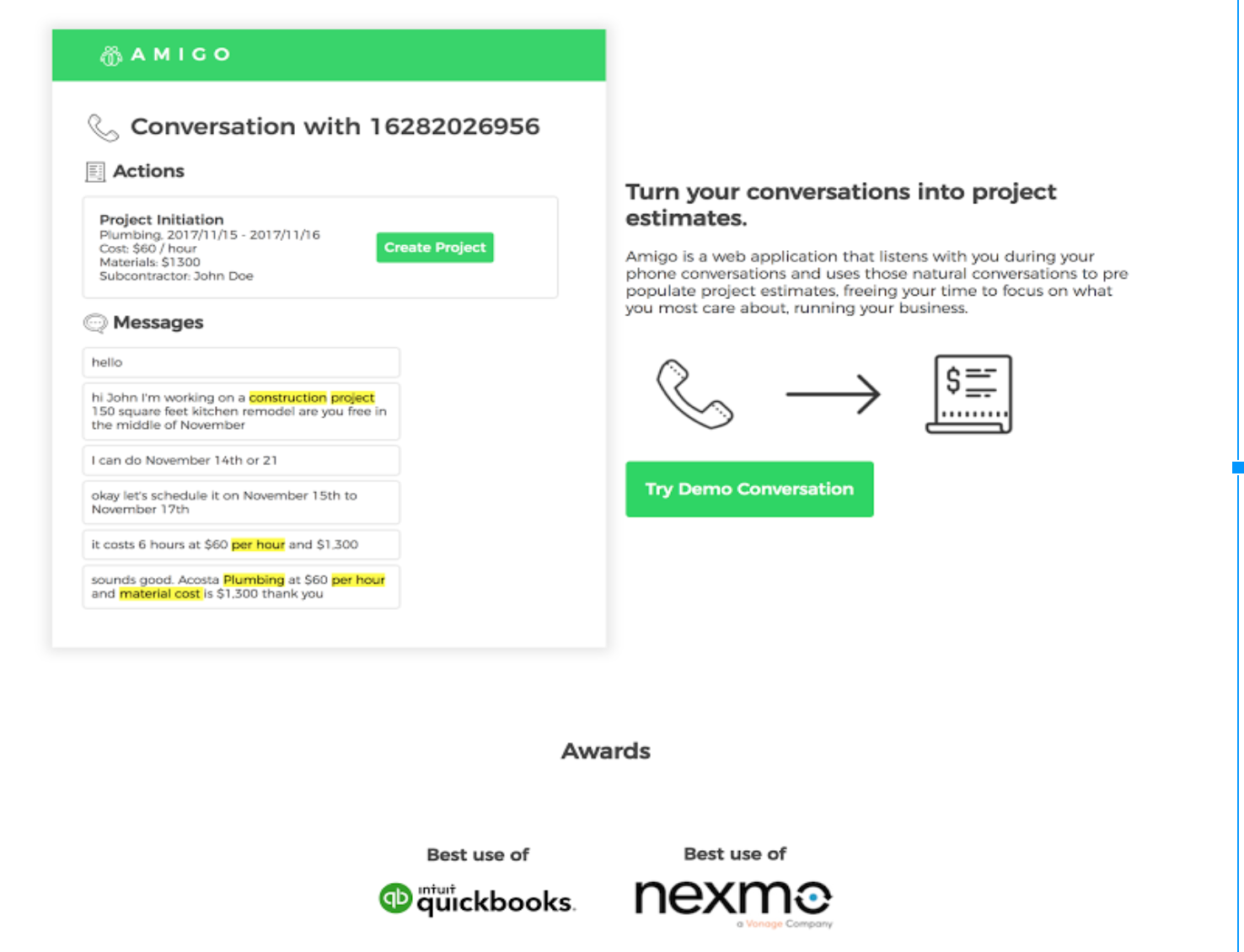 Screenshots of AMIGO's main screens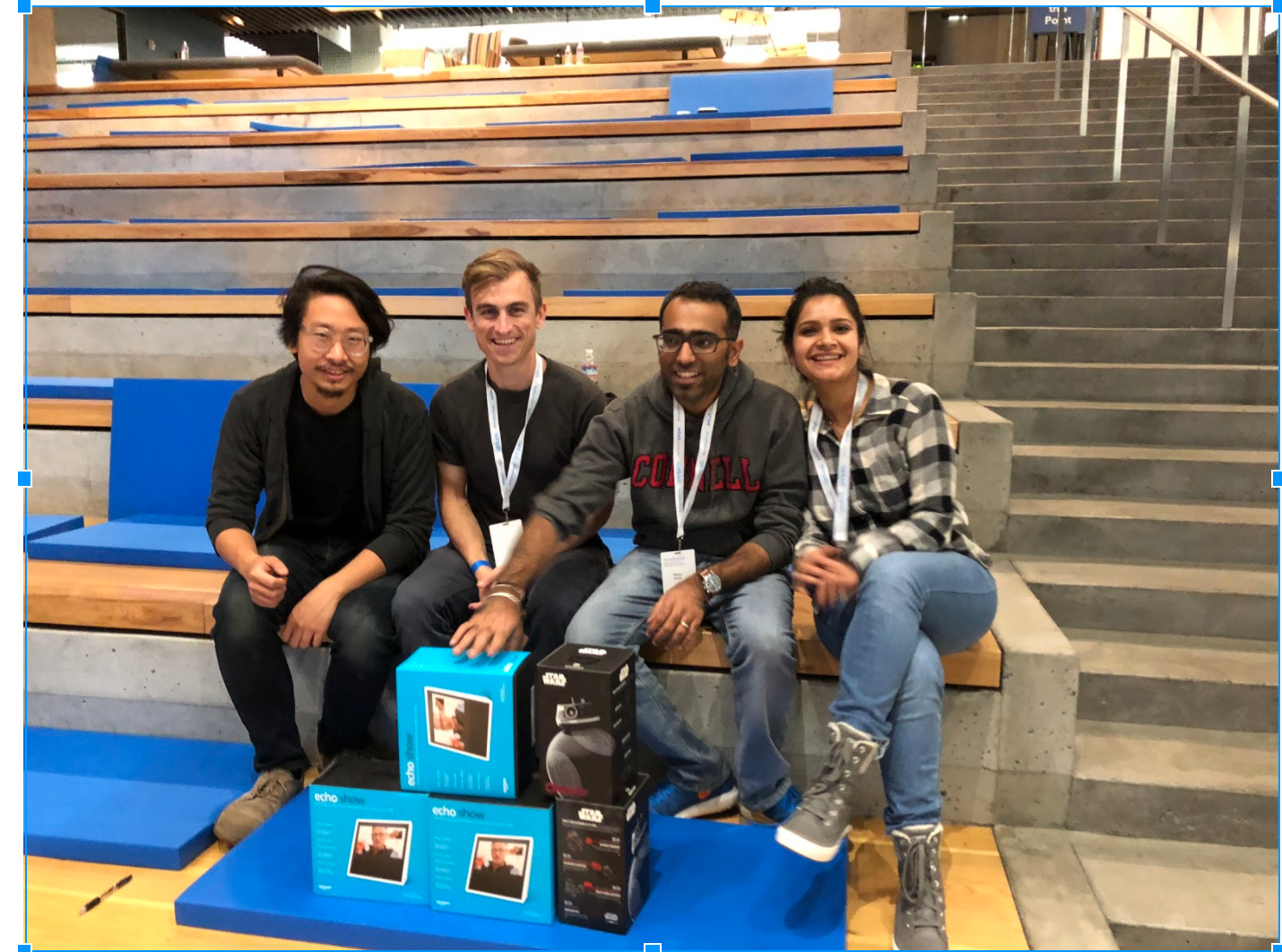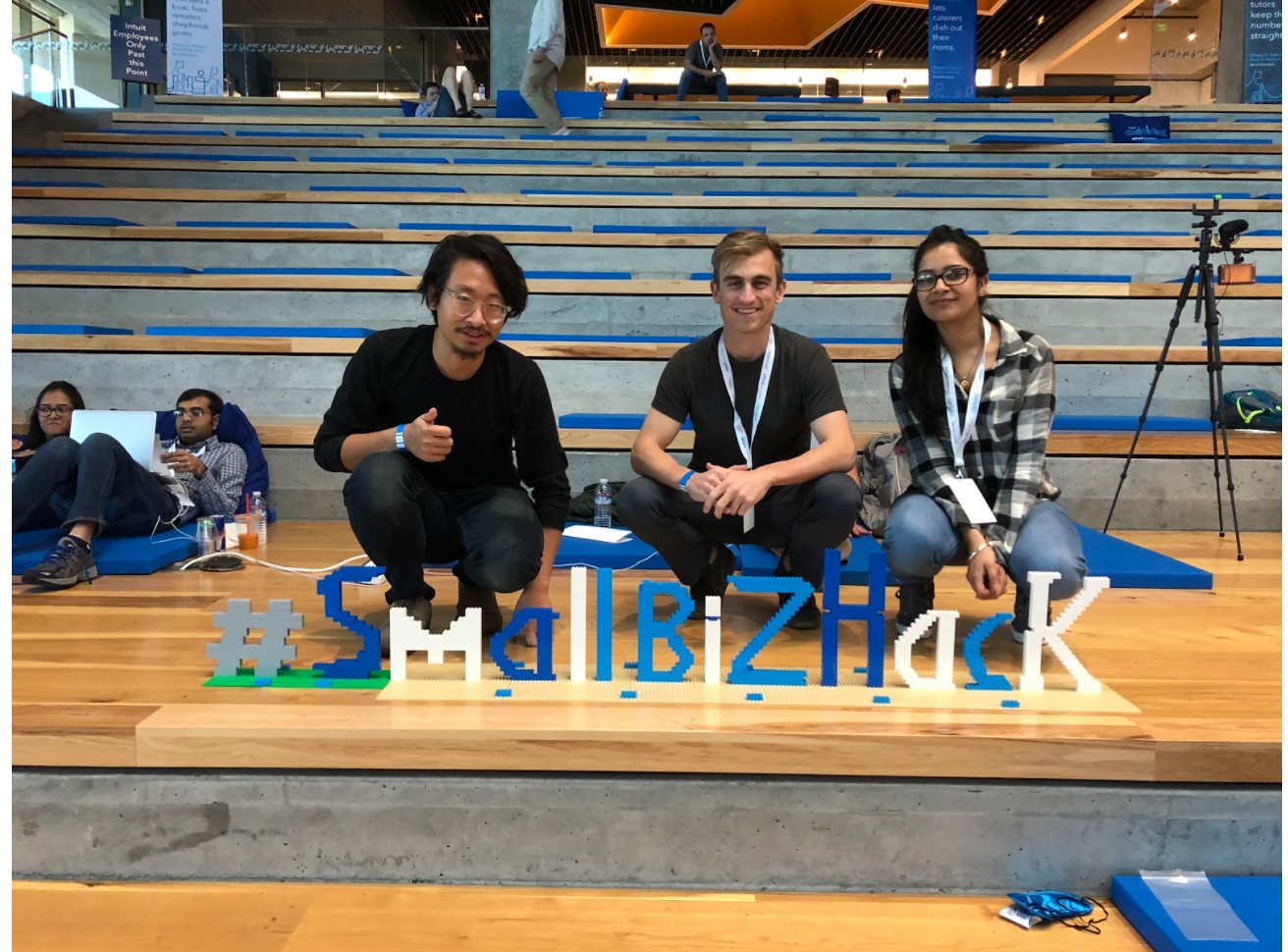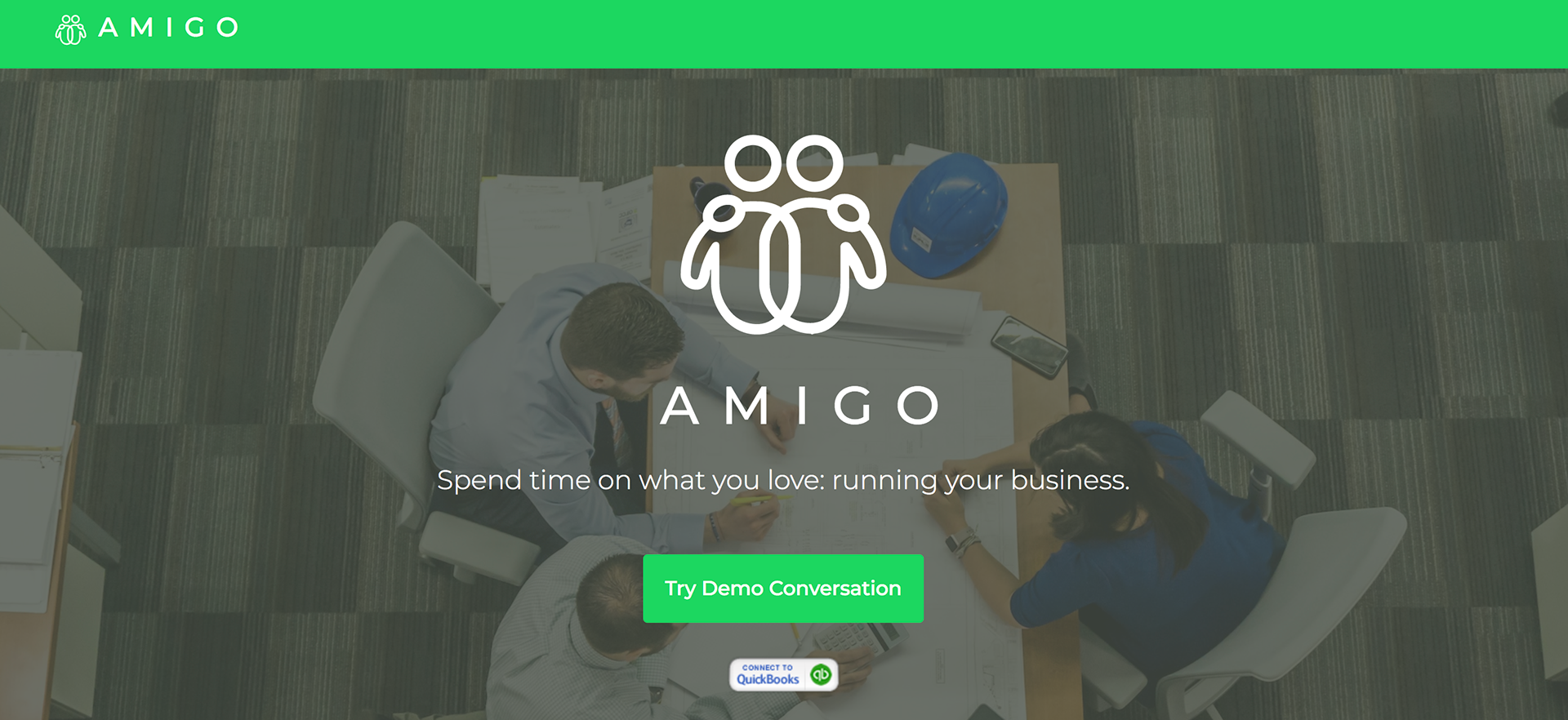 You can explore
AMIGO
 here - https://callamigo.herokuapp.com/